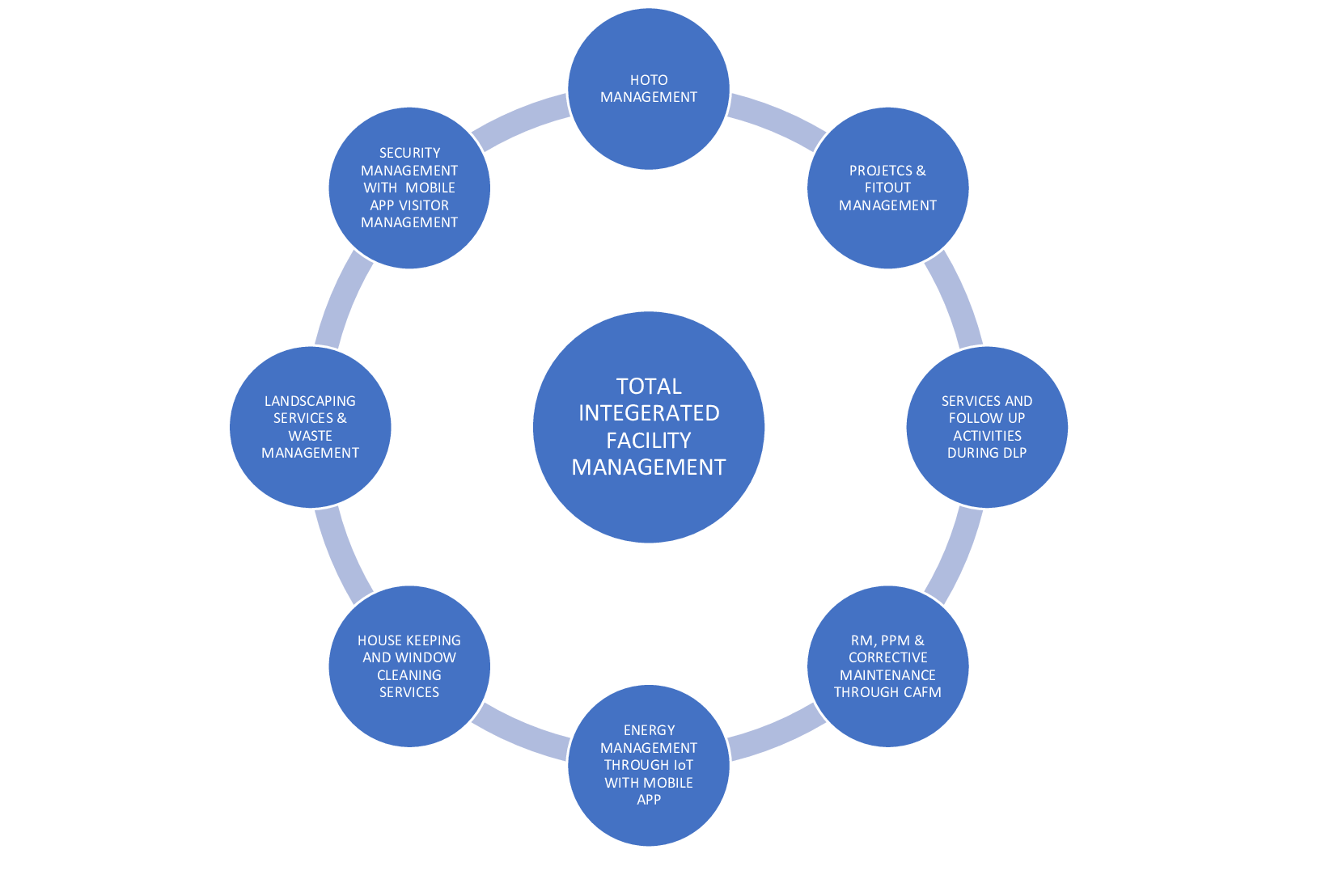 TOTAL INTEGERATED FACILITIES MANAGEMENT.
Through our Total Integrated Facilities Management Solutions, we offer complete management of all the services across our spectrum of activities.
We structure solutions that minimize total life cycle costs and optimize productivity & efficiency through integrated management and reporting. We also ensure that the Common Area Maintenance (CAM) cost optimization with in- house self-delivery of all our services. We generate income through promotional activities to the owner's association by way of conducting the events in the building/campus.